Welcome to our photo guide page where you can upload the photo you're considering below. Within 24 hours and usually much sooner, you'll receive an email with a link to view your Mourninglight™ photo guide trial with an assessment of your photo.
You can view the progression from an original photo on the left, through the photo guide sample, to the final actual lit Mourninglight™ on the right.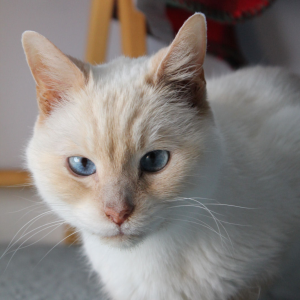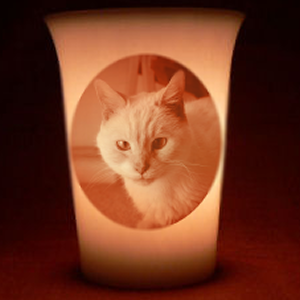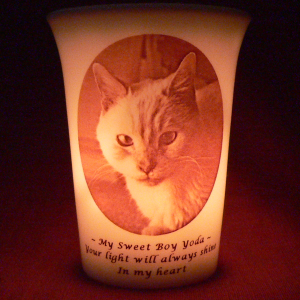 About Your Photo
Both black and white and color photos are acceptable.
Well lit, sharply focused subjects on a light background print best.
Our product can only be as good as the photo you send.
There is no need to crop your photo yourself. We will enlarge or reduce your photo as necessary.
Questions? Email us at questions@mourninglights.com or call us at 201 420 0122.
If you would like to order by mail, please click on the Mail link for more information